WELCOME!
NEW CLUB MEMBERS - CLICK HERE for steps to create a profile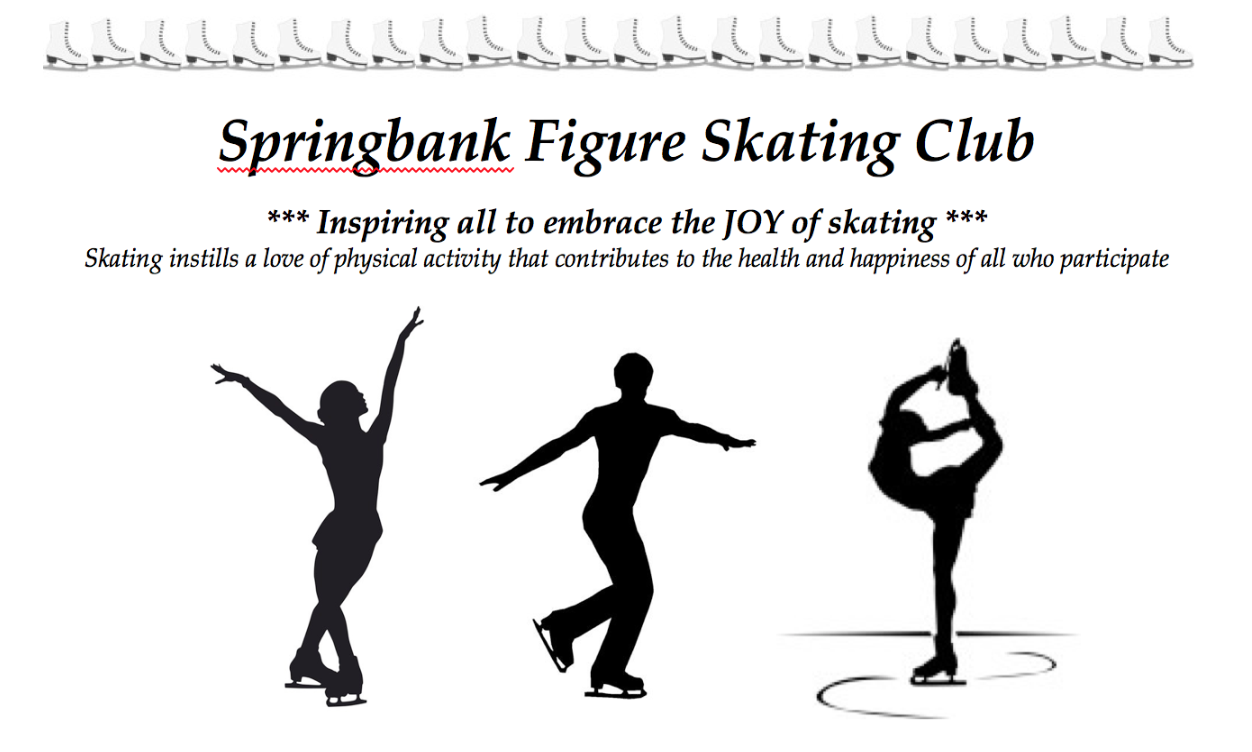 StarSkate Skater Profile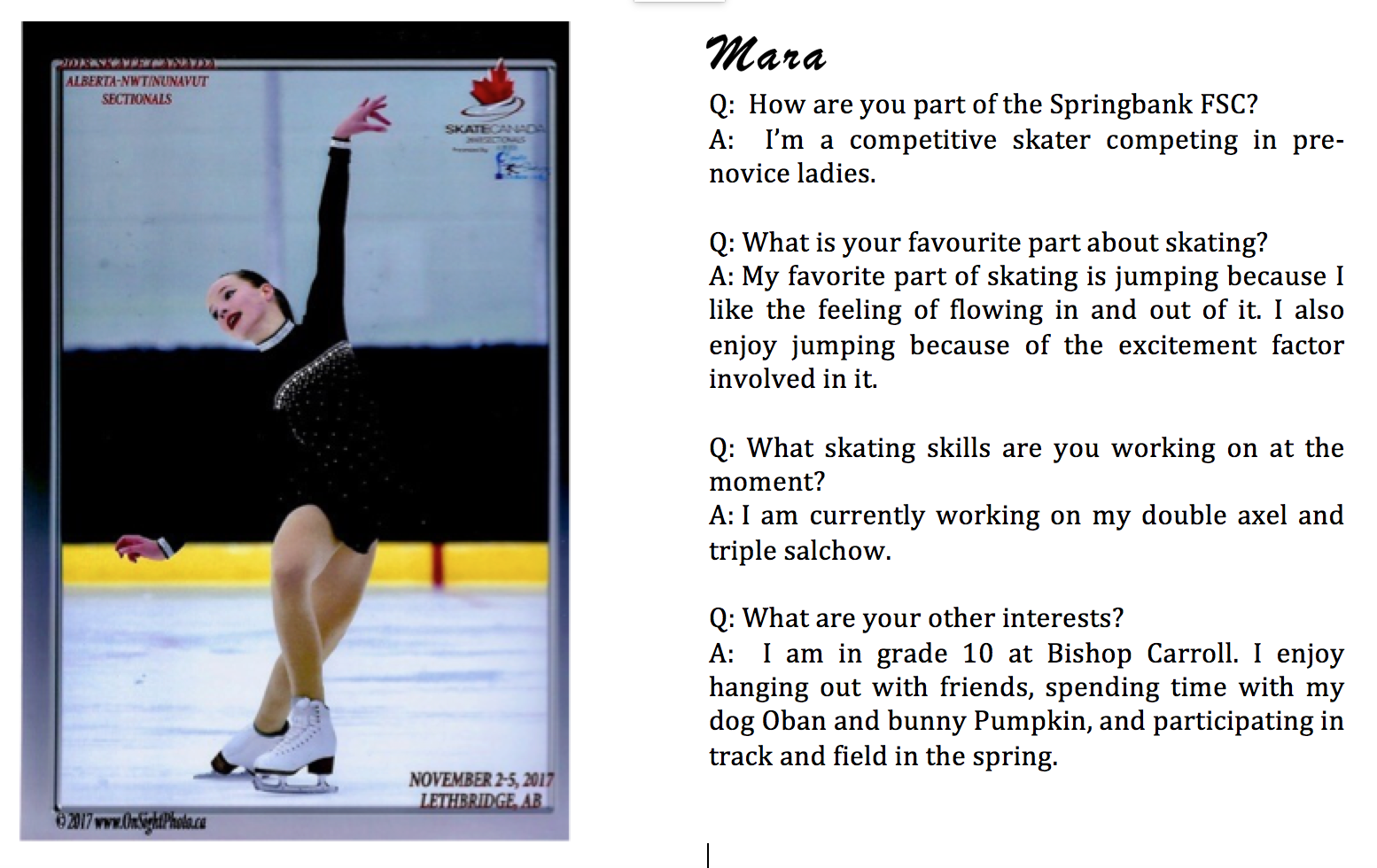 CanSkate Skater Profile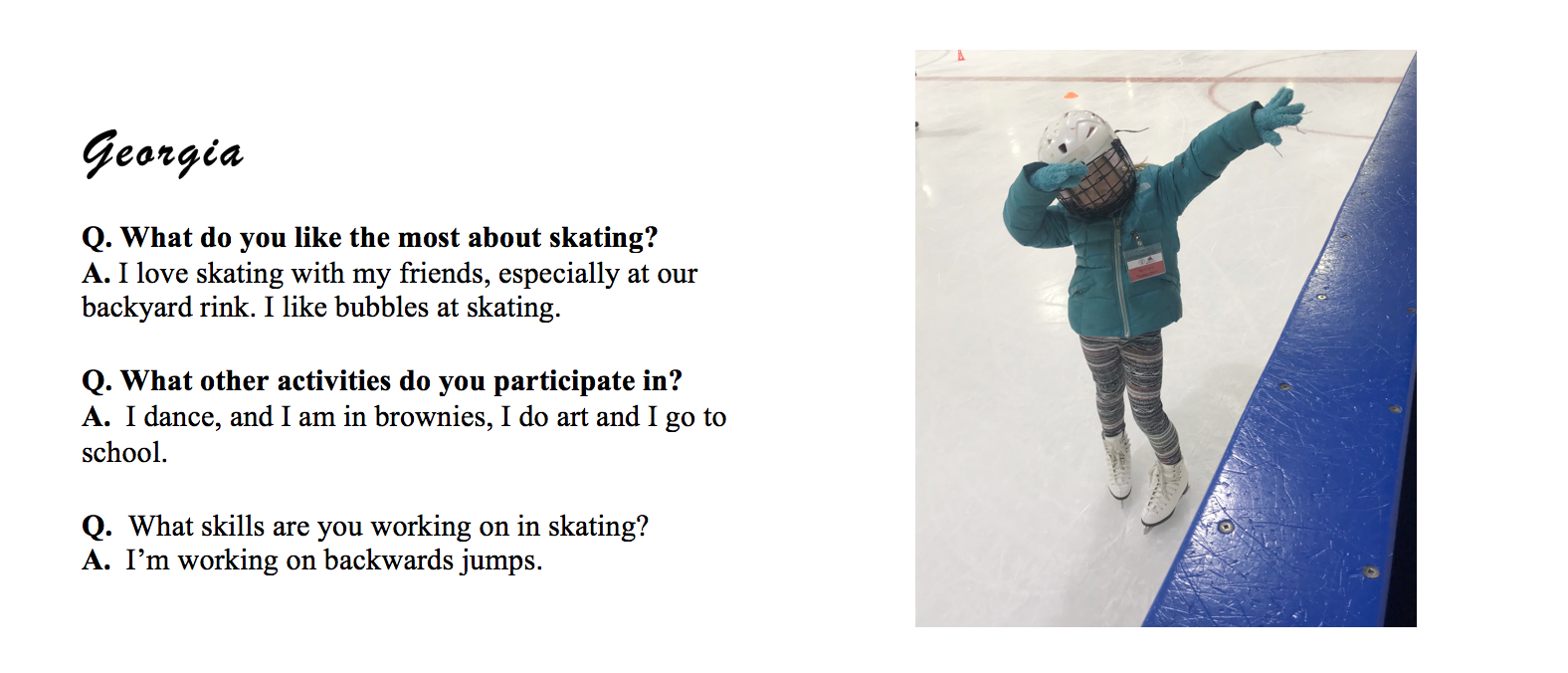 ANNUAL CHRISTMAS TREE & WREATH FUNDRAISER
Thank you for your orders in support of SFSC! Order Pick-Up: December 1st, Details TBA
PURDY'S CHOCOLATES FUNDRAISER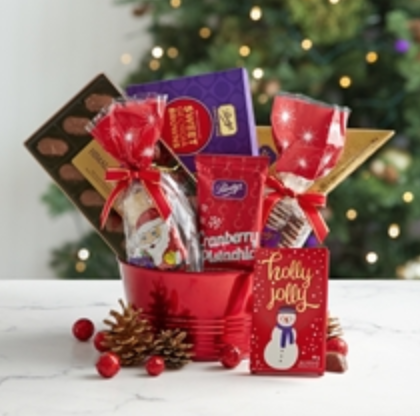 Springbank Figure Skating Club is fundraising with Purdys Chocolatier, just in time for Christmas!
You can support us by purchasing some very sweet Christmas gifts for friends, family and yourself.
To order, click I LOVE CHOCOLATES! and create an account to access SPFC's campaign (or use your login from previous orders). After you've signed in you can purchase the amazing chocolates or invite others to join and support our Fundraising Campaign. Thanks to Shauna Gooliaf for volunteering her time to organize this for us.
Order deadline: November 28 Order pick-up: December 15
Figure skating is theatrical. It's artistic. It's elegant. It's extremely athletic. And there's a very specific audience for that.
Read more at: http://www.brainyquote.com/quotes/keywords/figure_skating.ht
Figure skating is theatrical. It's artistic. It's elegant. It's extremely athletic. And there's a very specific audience for that.
Read more at: http://www.brainyquote.com/quotes/keywords/figure_skating.h