News
(fb and team_springbank)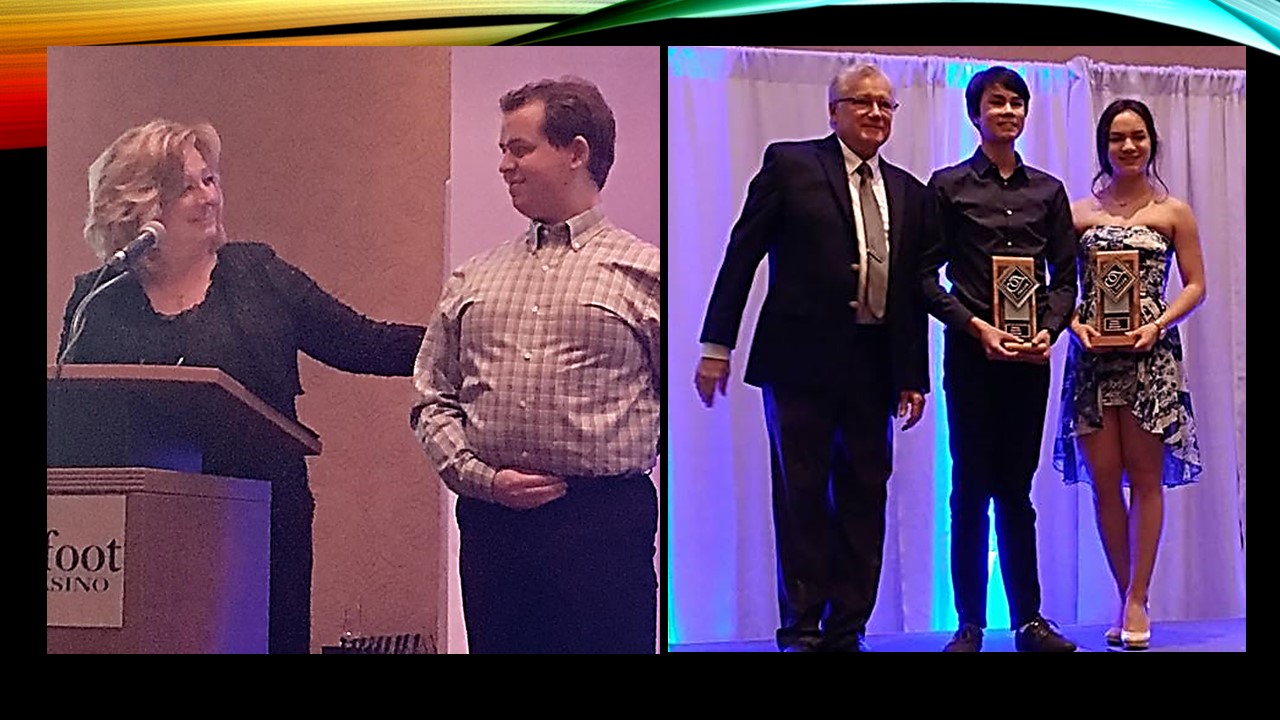 Skate Canada Alberta Section recognises the achievements of Ben and Dawson
Two of our club members received special recognition at the Skate Canada Alberta Section this April. Benjamin for his Gold medals at the Special Olympics World Championship and Dawson for his Gold at Skate Canada Challenge and Silver at Skate Canada Nationals.
Dawson was also awarded the Toller Cranston award. This memorial fund athlete award celebrates one of figure skating's greatest artists. It was created to distinguish young skaters who display exceptional artistry on ice at the Canadian Tire National Skating Championships in the novice and junior categories. Way to go, Benjamin and Dawson, we are so proud of you!
Congratulations to Coach Nastasha!

Coach Natasha has been accepted into the Skate Canada high-performance mentorship training program. This is one of the highest accomplishments a coach in Canada can receive! We are very proud of you Natasha!
Skate Canada only accepts coaches that show talent and potential to represent Canada internationally. Natasha will have the opportunity to train with the best Canadian coaches.

If you get the chance, please congratulate Natasha on this huge accomplishment!


More from Skate Canada on how coaches are trained
Springbank Figure Skating Club skaters finish the competition season with style!
The club's Star skaters very successfully competed at the Chinook Open, in Lethbridge, and the 2017 United Cycle Sunsational in Edmonton. Once again lots of podium finishes, and personal bests were achieved. Congratulations everyone for a strong finish to this season!