All of our programs are taught by Certified Skate Canada Coaches, who are invaluable in the development of an athlete's skills. They are teachers and mentors for the many young athletes they interact with in their day-to-day work. They work not only with athletes but also the athlete's parents in setting realistic goals and the training required to reach their potential. All Skate Canada coaches are required to be certified in the National Coaching Certification Program (NCCP), continue to update themselves, have a valid First Aid certificate and have a current police check.
Coaches
Greg Berezowski
zowski@outlook.com
$17.00 / 15 minute private lesson
Gold Figure, Gold Freeskate, Gold Dance, Junior Competitive Singles, Novice Competitive Pairs
NCCP Level 2 Certified Pairs and Singles, Level 3 Theory, Technical, Practical pending
Coach of Sectional, Western Canadian, and Canadian Competitors
Kate MacDonald
$11.00 / 15 minute private lesson
Gold Skills, Gold Dance, Gold Interpretive, Gold Freeskate Part 1.
NCCP Level 1 certified, Standard First Aid & CPR
7 years coaching experience teaching Skate Canada programs in Alberta & BC
Completed New Canskate Program and Making Ethical Decisions course
Has choreographed Freeskate, Interpretive programs and Ice Shows
Starskate coach
Wendell McGrath (Dance Partner)
wendell.mcgrath@gmail.com
$12.00 / 15 minute private lesson
Gold Skills, Gold and Diamond Dance; Partial Gold Freeskate, Sr.Competitive Dance Test.
Competed Nationally for 6 years; 2 time Western Canadian Champion, and 2 top 10 finishes at Western Challenge.
Athlete Representative on the Skate Canada Board of Directors for AB/NWT/NUN Section for three years.
Chelsey Moore
moore.chelseylynn@gmail.com
Chelsey Moore began coaching 2008, coaching in both Prince Edward Island and Ontario prior to Alberta. She is NCCP primary StarSkate certified and has passed the following Skate Canada Tests: Gold Freeskate, Gold Skills, Senior Silver Dance sand Novice Competitive singles. Chelsey grew up skating in PEI and holds many titles there, including Provincial Champion, she then moved to Burlington Ontario to continue training prior to signing her first contract as a professional skater. Chelsey traveled the world performing with Disney on Ice in "Princess Classics" and "High School Musical the ice Tour" as a specialty performer from 2005-2008.
$13.00 / 15 minute private lesson
Gold Free Skate, Gold Skills, Senior Silver Dance, Novice Competitive Singles
Level 1 Certified with 3 years coaching experience
Toured with Disney on ice in Canada,USA and Europe
University Prince Edward Island graduate with degree in Philosophy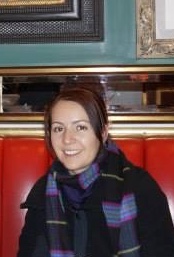 Natasha Taylor
Coaching Accreditation: Level 3 Certified in Singles, Trained in Fitness and Nutrition.
Skating Accomplishments: Quad Gold, Junior/Senior Skater. 2010 International Skating Union (ISU) Adult Champion. Coach of Provincial Champions to National level athletes.
Coaching Area of interest: Freeskate
Accepting new students: Yes
Coaching rate: $16.50 per 15 minute lesson
Katie Fitzsimmons
$11.00/ 15 minute private lesson
Gold Freeskate, Gold Interpretive, Gold Skills, Gold Dance, Novice Competitive Freeskate, Juvenile Competitive Pairs
NCCP Level 1 Certified, Standard First Aid and CPR
Toured with Disney on Ice for 3 years